The Best Boutique to Shop Coachella-Inspired Outfits
If you've ever been to Coachella, you know that fashion has become almost as big as the actual music at the festival. So in an effort to find new outfits that you won't see on anyone else among the crowd of over 126k attendees, we want to introduce you to 12th Tribe.
Known for having effortless style for the global soul, 12th Tribe was inspired by 11 different countries during the Founder's travels. The brand believes in providing independent women with comfortable style and the confidence to grab life by the horns. It represents the avid explorer who lives an adventurous life and allows herself to be free so it only makes sense that they create an exclusive collection for Coachella.
Curated by 12th Tribe founder Demi Marchese and her team, this is the go-to boutique for limited edition festival outfits. You can shop the collection online or schedule an appointment at the 12th Tribe showroom in Los Angeles for a festival styling experience.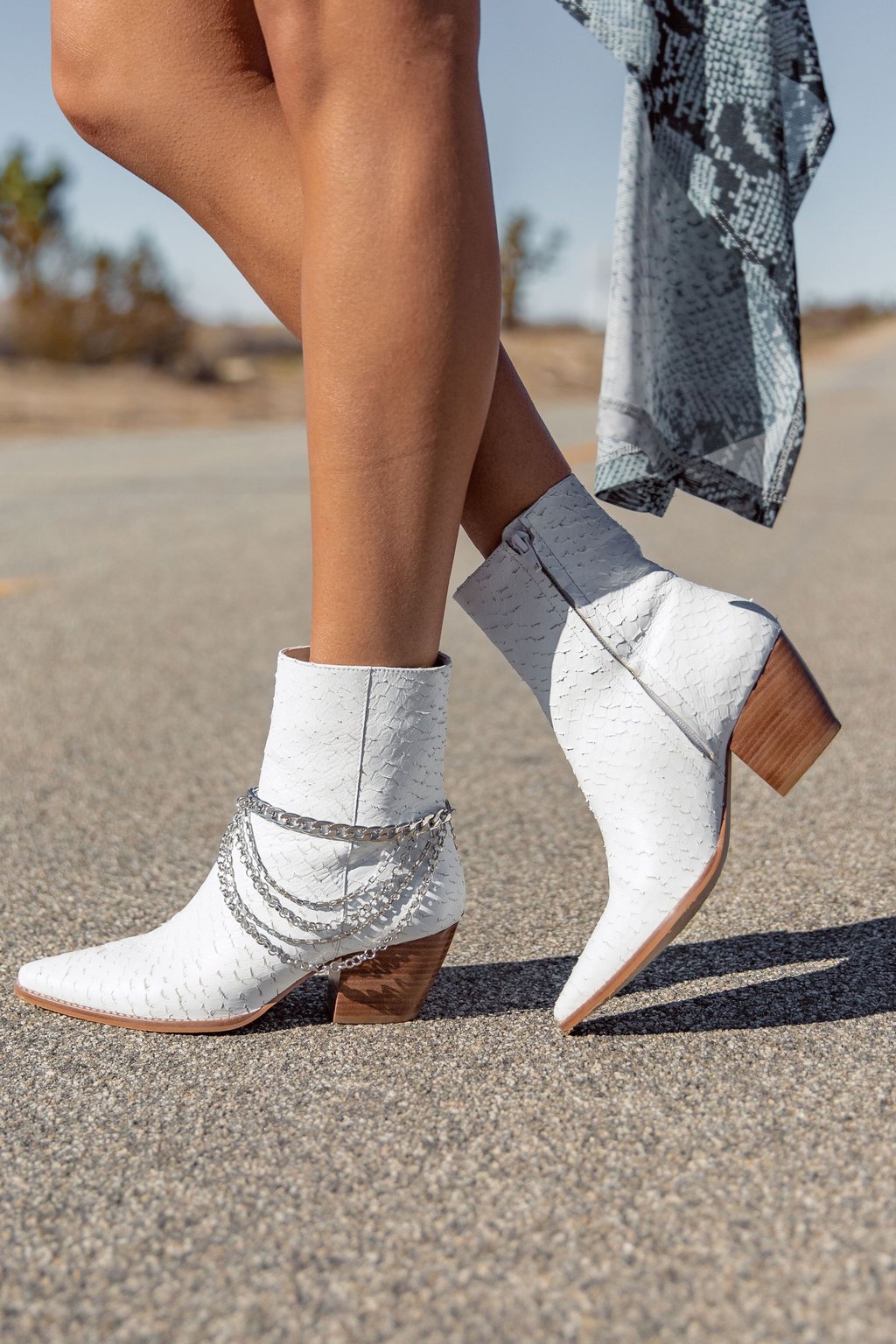 $198 White Python Matisse Caty Bootie Exclusive