8 L.A. Streetwear Boutiques You Need to See in Person
Streetwear is one of the most influential fashion categories in Los Angeles, and while there are streets dedicated to street culture (Fairfax, Melrose, La Brea), there are also a few boutiques throughout the city that are definitely worth a visit. With a growing demand for sneaker and streetwear products, it's just as much about the experience in store as it is getting the product.
To best navigate the city and the boutiques to visit, we've put together a list of our favorite stores and where you can find them.
Known for being "hidden in plain sight," Bodega is recognized as one of the top streetwear boutiques in the world. With only two stores in LA and Boston, the experience of finding it makes the visit worth the while.
Try to locate it at ROW in Downtown LA.
Stampd is a west coast avanstreet lifestyle brand that represents contemporary luxury and retains iconic styling cues. The well-designed store alone should be enough of a reason to stop by.
Visit the store on La Brea in West Hollywood.
A brand inspired by a love of hip hop music, desert hikes, and a minimal athletic and militant appeal. Daniel Patrick is one of the few perfecting minimal high-end streetwear.
Check out the boutique on Melrose in West Hollywood.
A multifunctional lifestyle men and women's brand with unique retail stores, KITH carries it's own label along with products from other streetwear designers. The brand also created Kith Treats, a cereal bar located right in front of the LA store.
Get your treat and new sneakers at their West Hollywood boutique on Sunset.
With a decade in the industry, Commonwealth has become known as an award winning specialty boutique. Collaborations with leaders in art, music, and counter culture has made the lifestyle brand a pioneer in style.
Visit their store in Downtown LA.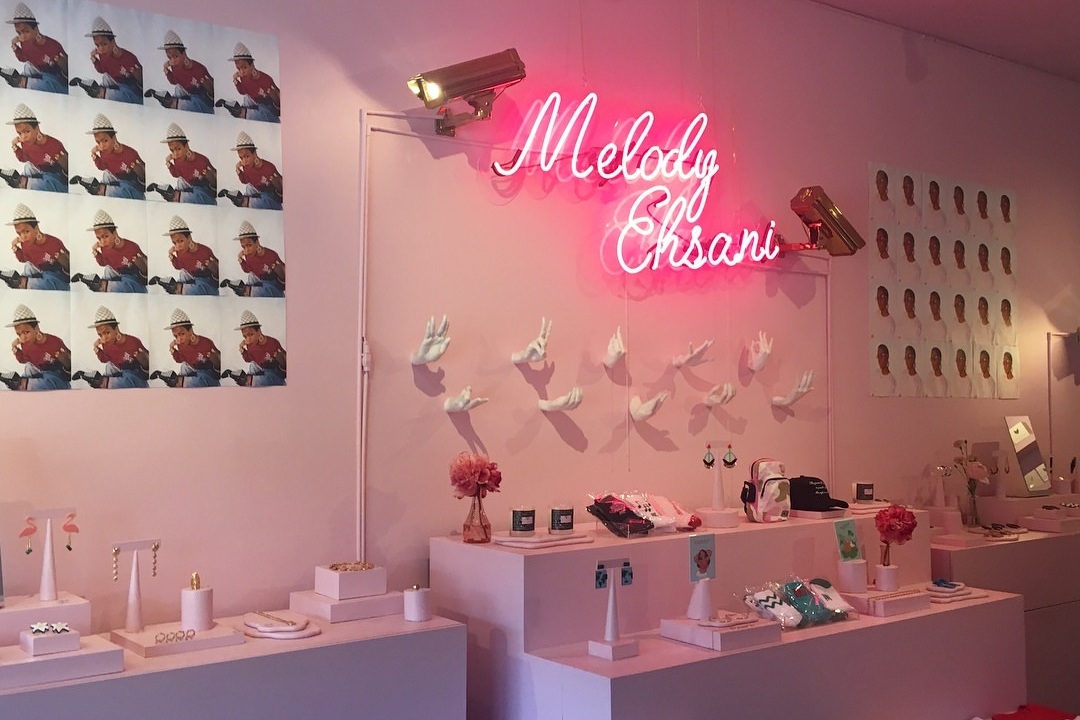 Among the mostly male streetwear boutiques is a standout female shop called Melody Ehsani. The M.E. style is inspired by paradox, controversy, justice and pushing the envelope. The boutique also features a Speaker Series with influential people like Serena Williams and Lena Waithe.
Visit them IRL on Fairfax in West Hollywood.
FourTwoFour was founded by a collaboration to create a boutique experience that features revolutionary design in fashion, lifestyle, and art. The store is described as "a salon environment inspired by cities like Paris and New York."
Next door to Melody Ehsani on Fairfax in West Hollywood.
The newest boutique to Fairfax Ave is RIPNDIP. Taking the retail experience to the next level, the shop features a modern and sleek design that still encompasses the brand's distinct comedic approach.
Visit them on Fairfax in West Hollywood.