Modern Menswear Shops to Visit in L.A.
In a city that is often dominated by streetwear culture, it can be hard to find quality menswear for the modern man. We've seen a rise in L.A. startups and other companies who don't require you to dress up but who wants to shop at the mall and look like everyone else? No one in L.A.
Instead, we put together a list of our favorite L.A. modern menswear shops to visit. They vary in brand but have a common similarity in modern, contemporary design.
SHADES OF GREY BY MICAH COHEN focuses on 3 core values: exclusivity, quality and affordability. Run by husband and wife team Micah and Jenny Cohen, the store carries limited quantity menswear that's unique to their brand. They focus on creating high-quality products that you won't find anywhere else.
Visit them in Culver City or Downtown LA.
Founded by Wayne Sorensen, former design director of Orlebar Brown, SØRENSEN takes a new approach to men's fashion by creating collections based around core archetypes. Those seven archetypes include: Driver, Engineer, Painter, Dancer, Butcher, Officer, and Seafarer.
Stop by their store in Culver City.
Founded by Kevin and Bo Carney, Mohawk General Store carries local designers, international brands and their very own label - SMOCK.
Visit one of their stores in Silverlake or Santa Monica.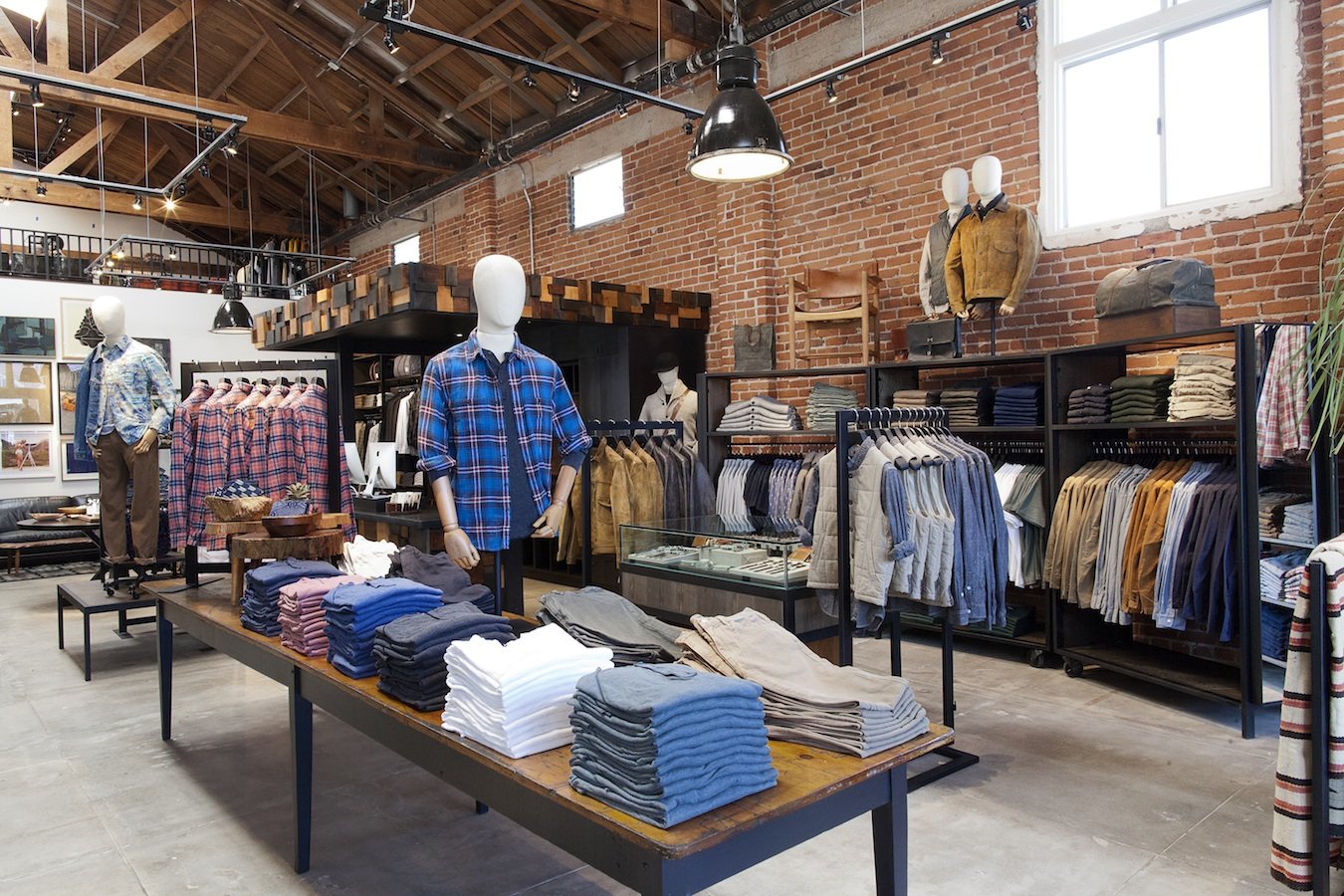 Known as a modern day general store for every man, STAG considers itself "classic and modern; traditional and progressive; new and old; respectful and rebellious." It's a go-to store for the stylish man.
Visit their shop on Abbott Kinney in Venice.
A denim brand first, 3sixteen started with their very first pair of jeans and have grown to build a brand with quality on the forefront. Founded by Johan Lam and Andrew Chen, their denim is designed to withstand frequent wear and everyday use.
Visit their store in Downtown LA.